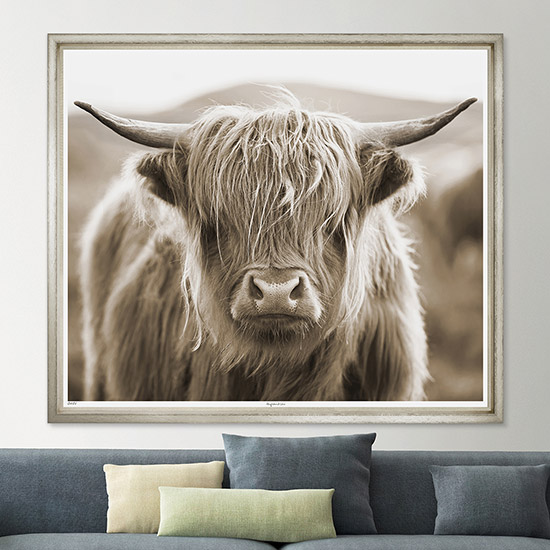 Trowbridge was founded in England in 1981 by Martin Trowbridge and has been supplying the very best framed fine art to the interior design trade world for more than 35 years. They offer the very finest examples of fine art prints, antique prints, black and white photography, textiles and original works of art all in exquisite handmade frames. Their collections are ever-changing and they are constantly looking for exclusive images- more than 70 percent of what Trowbridge offers you cannot buy from anyone else.
Trowbridge commissions artists and photographers to create images and because Trowbridge controls all aspects of print production they ensure a consistent high quality. By working with master frame makers Trowbridge also ensures a steady flow of new and refreshing ideas to keep pace with today's design trends. Twice a year Trowbridge's new collections are showcased at the High Point Markets in the US.
Hand-crafted, domestically made, unique, highest quality, and breadth of selection describes the art created by Wendover Art Group. Art is sourced from artists around the world so that customers – retailers and designers of commercial and residential spaces – have access to the art they need at an excellent price for any project. In addition to their own work, they have licensed collections with top designers Thom Filicia, Lillian August, Christopher Kennedy, Jo Sampson and Meg Braff. All of their work is designed and made in a state-of-the-art facility in Largo, Florida (Tampa/St. Petersburg area). There are offices in Atlanta, GA and showrooms across the country.
In 1959 Harry Soicher and Eduardo Marin set out to create a company that stood for quality, design excellence and attention to detail. After two generations, their inspired idea survives and thrives as the modern Soicher Marin.
"We have a connection with our rich past. The relationship between real art, art history and our founders is in our DNA. We live and breathe their legacy; passing their love for art and for this business to you in every handmade picture we create. Your artistic expression and our passion for this work makes us originals. Seek the original. Be original."
Shadow Catchers designs and manufactures exceptional framed art for residential, commercial, and hospitality environments. Everything is carefully created in Greenville, Alabama and only sold through partnerships with the best home furnishings stores and interior designers.
For more than 30 years, Shadow Catchers has been producing quality artwork and wall decor for retail stores and design projects throughout North America and internationally. In a line that spans contemporary and traditional designs of beautifully framed prints and canvases, fans cite the company's attention to detail and manufacturing prowess. Working closely with designers, decorators and retail store buyers, the design team pulls from a vast selection of unique imagery, solid wood moldings, various mediums, and mounting techniques to distinguish their designs, providing quality craftsmanship and incredible value to our customers and ultimately an exemplary product and experience to the end user.